Customizable Monogrammed, Bar Accessory Gift Set
customers are viewing this product

Customizable Monogrammed, Bar Accessory Gift Set
This bar gift set is perfect for the man in your life who is not your SO. I am talking about the Boss (well, the boss could be a She, but you know what we mean), Father in Law, Mentor, Neighbor, the Cool co-worker (not you Brad), or anyone who needs a cocktail before Christmas. Available in our wholesale catalog for promotional products suppliers.
Of course he needs a flask full of Scotch to get through the holidays; who doesn't? And he will be proud to show off the personal monogram to everyone in the family or at the office. Don't lift a finger, we'll laser engrave the custom monogram, gift-wrap, pack and ship, all before you could get through one Target checkout line. Gift set comes with each of these monogrammed bar tools:
6 oz. High-quality Stainless Steel Hip Flask
2 oz. Stainless Steel Keychain Flask
Heavy Duty Bottle Opener
Each Item in the bar gift set is personalized with a custom monogram in one of 8 styles, gift-wrapped and ready to ship.
Monogrammed Real Wood Bar Accessory Gift Set is made from 100% real wood locally sourced, cut and crafted right here in the United States.
Scotch and Glass not included. 
Email custom@shopwudn.com with your initials (2 or 3 letters) and your choice of Monogram style from the image below.
Trees clean our air, give us shade, and provide us with delicious food.. That's why for every tree that gives it's life for our products we will plant one 1 for 1.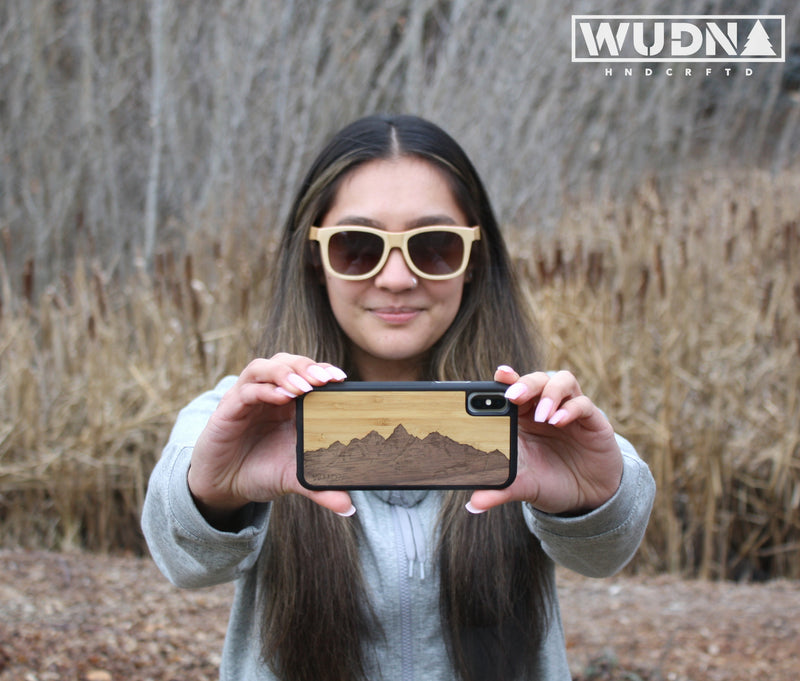 Natural Wood Finish
We apply one light layer of polyurethane to our wood products, before they are laser cut, engraved, cleaned and packaged for you. No additional chemicals or treatments are added. Your wood is left in (as close to) a natural state as possible. Unlike plastic or even glass, your wood product will get better looking with age. Every scratch, scuff and dent will add character and uniqueness. (If you came to WUDN looking for Piano Finish Lacquer, you're in the wrong place).
If you need to clean your wood product, just wipe down with a damp cloth. Something stickier? Use a mild soap (hand soap works well) or rubbing alcohol (spray it on the cloth first). If you want to accelerate the aging process, rub in some bees wax (my favorite) or Linseed, tung, refined hemp, soy, or walnut oil, all penetrate, harden and preserve wood.
More about: Cleaning & Caring for Your Wooden iPhone Case in the Age of COVID-19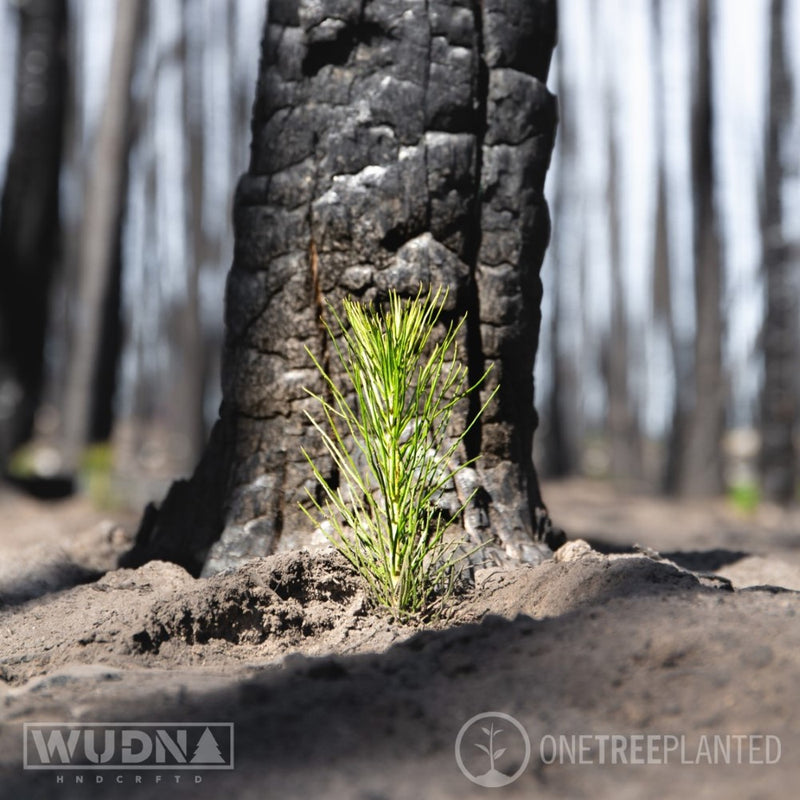 Why Do We Plant Trees
Trees clean our air, give us shade, and provide us with delicious food.. Every day, a 40 foot tree absorbs 50 gallons of dissolved nutrients from the soil, pumps this mixture to it's topmost leaves, converts it into 10 pounds of carbohydrates and releases about 60 cubic feet of pure oxygen into the air. One tree does this, every single day. For every tree that's sustainably harvested for our products we will plant a tree, 1 for 1. You can plant another tree for just $1. Choose from the
United States
,
Canada
,
Protect the Orca
or
Read Some Stories
.
Customer Reviews
awesome gift set
Gift for dada, he thought this was very cool. Nice little bar set.