Customizable Wooden Coasters 4" (Circle Monogram) 4-Pack
customers are viewing this product

Handmade Wooden Coasters
Made in the USA by WUDN, these elegant wooden coasters are functional and beautiful.  
Handmade & Homegrown:
Every wooden coaster is made right here in the USA by hand from locally sourced, hand selected black walnut, aromatic cedar, caramelized bamboo or rich mahogany wood.
The aged wood components are individually handcrafted to make a beautiful and functional addition to any table, bar or buffet.

The natural wood grain and finish makes each one unique. Each set will add beauty, elegance, style and character to any home.

Made from American Birch Plywood. The plywood is formaldehyde free using soy-based technology, LEED compliant, CARB compliant.

Handcrafted in Hidden Springs, Idaho, the simple and functional design is made from real wood. 
How to Customize Your Wooden Hip Flask
PURCHASE: you will receive an email from Corjl with a link to personalize your product.
PERSONALIZE: your product with text and / or images, then save or approve the design.
BUILD: after approval, WUDN will build and ship your order in 2-3 business days.
Click on the image below to preview the custom designer. 
As Tough as The Trees They Come From
Our woods are hand selected by our team of local craftsmen, ensuring that every cut we work with is built to stand the test of time and last for ages to come.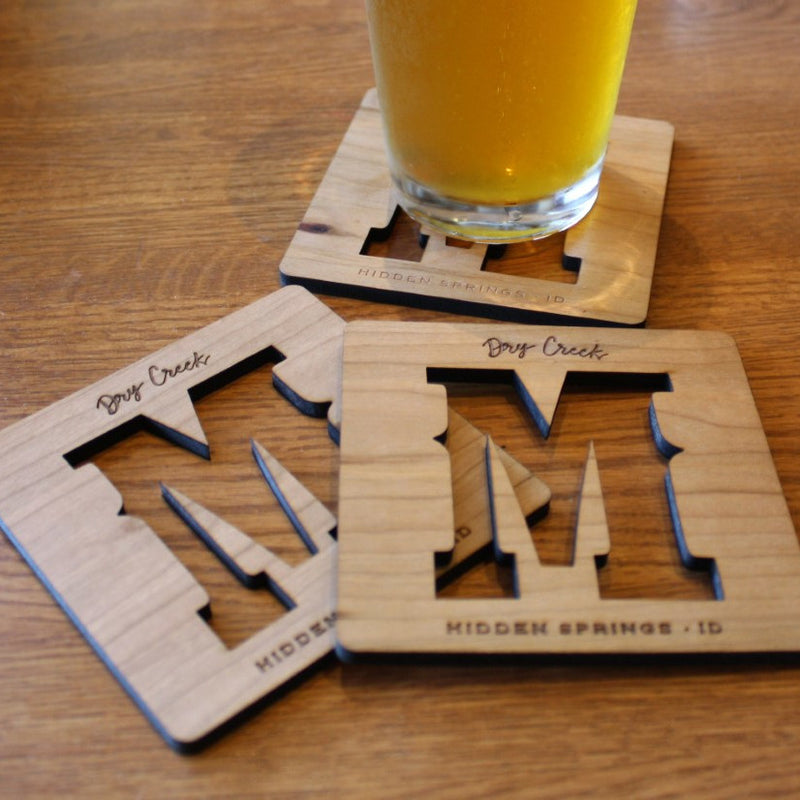 Coaster Construction
Made from American Birch Plywood. The plywood is formaldehyde free using soy-based technology, LEED compliant, CARB compliant. And then covered in heavy-duty hardwood veneer forming a lightweight, elegant, one-piece unit. These construction specs also apply to the wine caddies.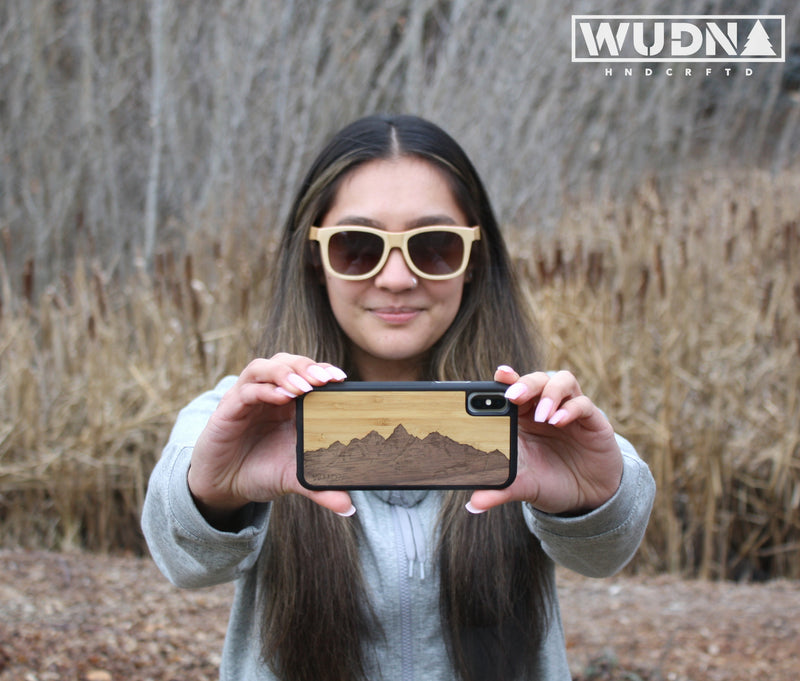 Natural Wood Finish
We apply one light layer of polyurethane to our wood products, before they are laser cut, engraved, cleaned and packaged for you. No additional chemicals or treatments are added. Your wood is left in (as close to) a natural state as possible. Unlike plastic or even glass, your wood product will get better looking with age. Every scratch, scuff and dent will add character and uniqueness. (If you came to WUDN looking for Piano Finish Lacquer, you're in the wrong place).
If you need to clean your wood product, just wipe down with a damp cloth. Something stickier? Use a mild soap (hand soap works well) or rubbing alcohol (spray it on the cloth first). If you want to accelerate the aging process, rub in some bees wax (my favorite) or Linseed, tung, refined hemp, soy, or walnut oil, all penetrate, harden and preserve wood.
More about: Cleaning & Caring for Your Wooden iPhone Case in the Age of COVID-19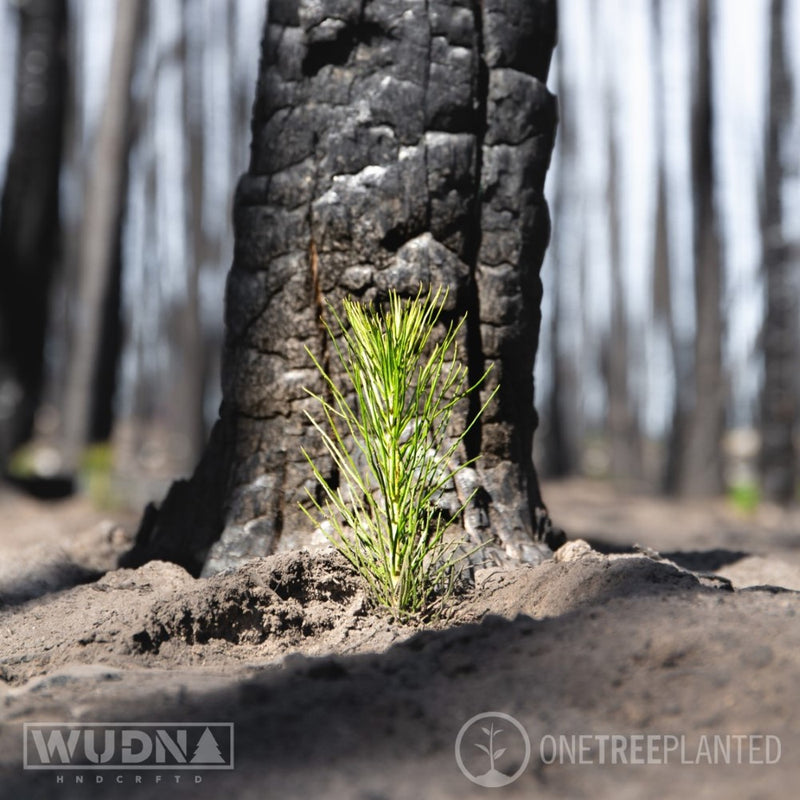 Why Do We Plant Trees
Trees clean our air, give us shade, and provide us with delicious food.. Every day, a 40 foot tree absorbs 50 gallons of dissolved nutrients from the soil, pumps this mixture to it's topmost leaves, converts it into 10 pounds of carbohydrates and releases about 60 cubic feet of pure oxygen into the air. One tree does this, every single day. For every tree that's sustainably harvested for our products we will plant a tree, 1 for 1. You can plant another tree for just $1. Choose from the
United States
,
Canada
,
Protect the Orca
or
Read Some Stories
.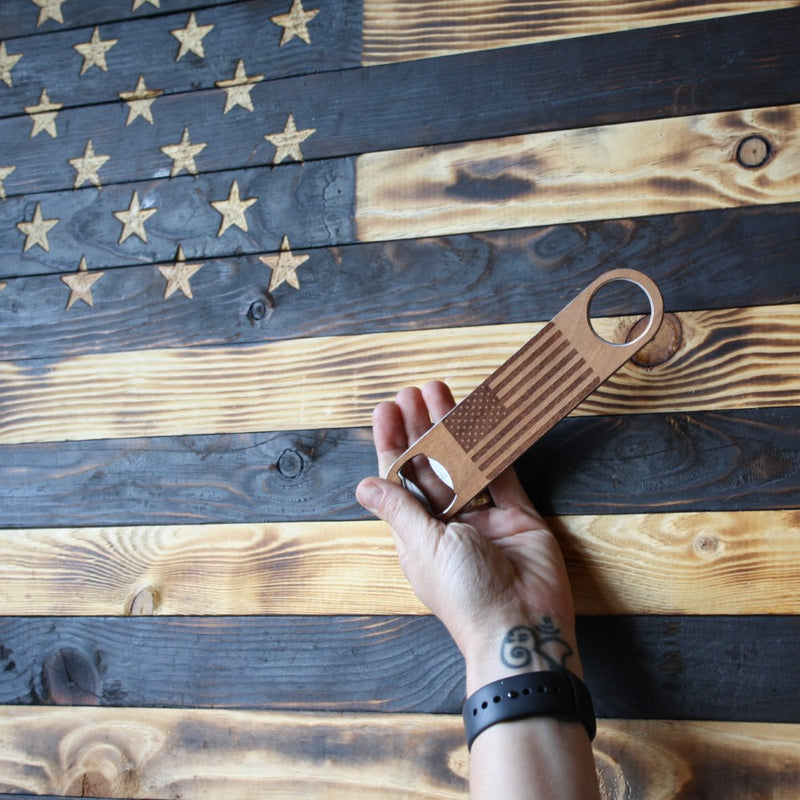 Made in the USA
This product is 100% Made in the USA.
Customer Reviews
12/07/2020
Thomas S.

United States
Just give them your initials
Love these custom monogrammed coasters. Bought a set for myself and a set for my boss. Very cool monogram design.