Customizable Wallet RNGR - Wooden Phone Wallet & Ring Phone Holder
customers are viewing this product

Customizable Wallet RNGR - Wooden Phone Wallet & Ring Phone Holder
The Wallet RNGR™ is a small, simple, yet beautiful, metal ring phone holder and stand. Perfect for ditching a full wallet, the Wallet RNGR attaches to your phone and holds a few credit cards and a bit of cash. Handmade in Hidden Springs, Idaho, USA. We locally source our wood from FSC certified sustainable forests. 1.2 x 1.2 inches, weight 1.5 oz, packaged weight 1.6 oz.
RNGR Features
Phone Wallet with Phone Holder & Stand Combination 

The Wallet RNGR combines the best of a phone wallet, with the functionality of a ring phone holder

Holds 2-3 cards with room for some cash

Made with eco-friendly leatherette & FSC Certified sustainable wood

Steel Construction works flawlessly with magnetic car mounts
Strong 3M adhesive
Design Adds less than 1 oz. weight & 6 mm thickness.
Ships from USA to to US & International addresses
Durable steel construction - lightweight but satisfyingly heavy    
Flexible & Comfortable
The Wallet RNGR is the highest quality and most flexible phone ring holder and stand you can buy. With 360 degree rotation for a comfortable fit in your hand at any angle. And, 180 degree of angle for the stand function offering the perfect viewing angle for whatever you are watching. 
Super Durable Design
The Wallet RNGR is small and lightweight, but the steel construction is satisfyingly heavy to hold to and use. It has the construction and feel, of real quality, compared to cheap and thin plastic ring holders. Or vinyl phone wallets for that matter. 
Custom Wood Finishing
Don't settle for the same ring holder or popsocket that everyone else has. Stand out from the crowd with a wooden RNGR from WUDN. Each one handmade with real wood, and cut by the WUDN team. So go ahead; show off your style.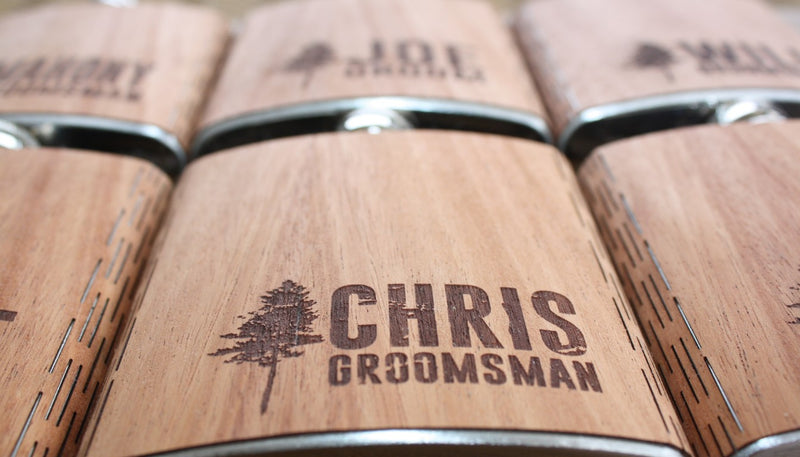 Customize Your Product
How to Personalize Your Custom WUDN product
- No waiting! You'll have access to the design editor right after purchasing.
- No need to download any software. Personalize this item right in your browser or your phone.
1. After purchasing, you will receive an email from Corjl with a link to access and edit your product.
2. Personalize your product with text and / or images, then save or approve the proofs.
3. Once you approve your designs, we will begin processing your order.
Heavier fonts tend to work better for laser engraving, and while black walnut is beautiful, it's also very dark and laser engravings can be difficult to see. The other wood options (Mahogany, Cherry, Bamboo, Cedar, Purple Heart or Maple) tend to display the engravings much more clearly.
Or, you can read our
ULTIMATE GUIDE TO LASER ENGRAVING YOUR CUSTOM PHONE CASE
We snap a quick potato-quality picture of everything coming off the custom production line. Take a look.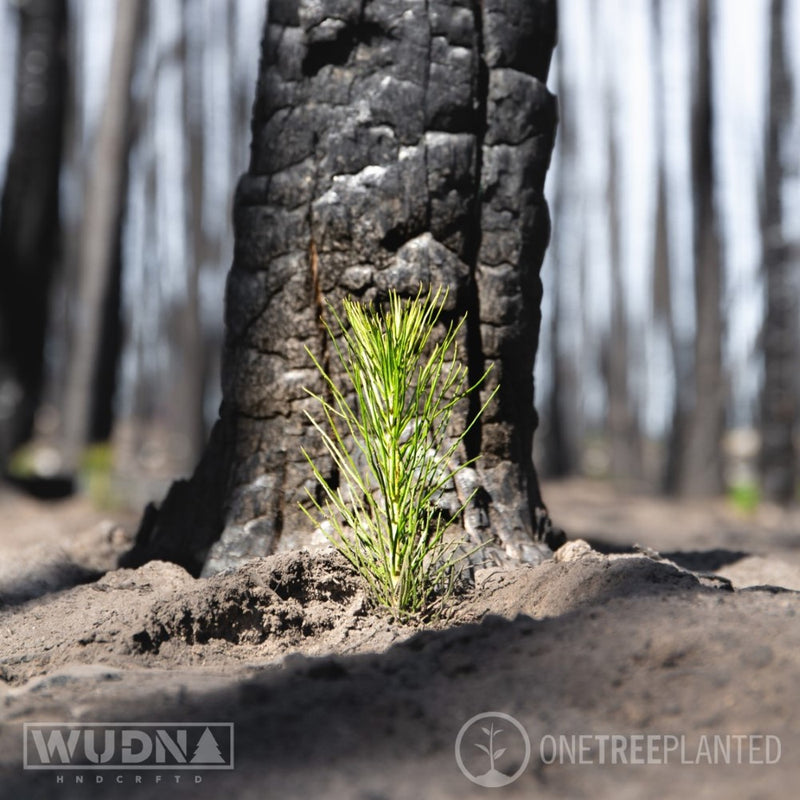 Why Do We Plant Trees
Trees clean our air, give us shade, and provide us with delicious food.. Every day, a 40 foot tree absorbs 50 gallons of dissolved nutrients from the soil, pumps this mixture to it's topmost leaves, converts it into 10 pounds of carbohydrates and releases about 60 cubic feet of pure oxygen into the air. One tree does this, every single day. For every tree that's sustainably harvested for our products we will plant a tree, 1 for 1. You can plant another tree for just $1. Choose from the
United States
,
Canada
,
Protect the Orca
or
Read Some Stories
.