Customizable Wooden Vacuum Wine Bottle Stopper
customers are viewing this product

Customizable Wooden Vacuum Wine Bottle Stopper
The Vacuum Air Pump Wine Bottle Stopper is available in brushed Stainless Steel or wrapped in one of 7 beautiful hardwood varieties.
Keep your wine fresh and flavorful with our Air Pump Wine Bottle Stopper with Date Scale. This vacuum stopper creates an airtight seal by removing air from the bottle, minimizing oxidation and preserving the taste of your wine. The built-in date scale allows you to easily mark the opening date for added convenience. Perfect for home, bar, event or restaurant use.
Constructed from stainless-steel, food-grade silicone interior and real sustainable hardwood. 
Using our wine stopper is simple and easy. Just insert the stopper into the bottle and pump out the air by pressing the lever a few times. The vacuum rubber seal fits most wine bottles and provides a secure, leak-proof seal. No more wasted wine - our stopper lets you store opened bottles without sacrificing freshness.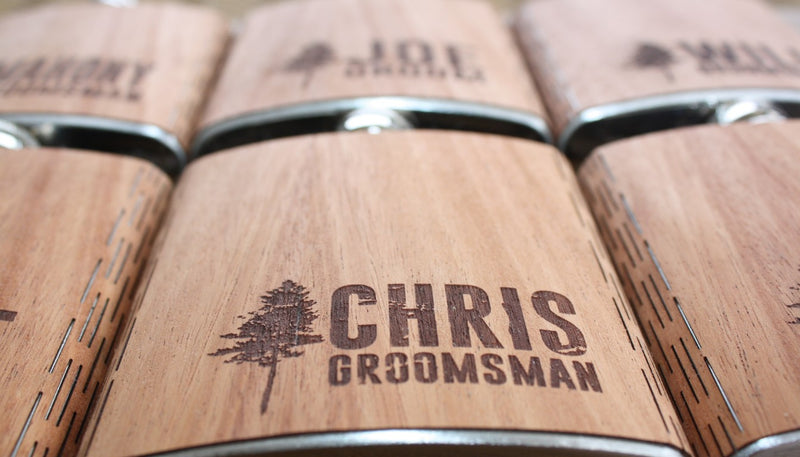 Customize Your Product
How to Personalize Your Custom WUDN product
- No waiting! You'll have access to the design editor right after purchasing.
- No need to download any software. Personalize this item right in your browser or your phone.
1. After purchasing, you will receive an email from Corjl with a link to access and edit your product.
2. Personalize your product with text and / or images, then save or approve the proofs.
3. Once you approve your designs, we will begin processing your order.
Heavier fonts tend to work better for laser engraving, and while black walnut is beautiful, it's also very dark and laser engravings can be difficult to see. The other wood options (Mahogany, Cherry, Bamboo, Cedar, Purple Heart or Maple) tend to display the engravings much more clearly.
Or, you can read our
ULTIMATE GUIDE TO LASER ENGRAVING YOUR CUSTOM PHONE CASE
We snap a quick potato-quality picture of everything coming off the custom production line. Take a look.