Handmade 7" Adventurer Pocket Knife
customers are viewing this product
Handmade Wooden Outdoor Pocket Knife
Handmade stainless-steel and Olive wood outdoor pocket knife by WUDN

Introducing the new WUDN Pocket Knife. A gorgeous wood handled pocket knife for men (or women)
Get Outdoors: Don't spend the summer inside. Camping, Hiking, Fishing, Hunting; this is the every-day carry knife that gets you out of the house.

An exceptionally & and beautiful Olive wood handle.

3cr13 Stainless-Steel blade, and internal construction. 3cr13 is a perfect blend between strength, sharpness and durability.

Quick Open & Safe Locking Operation: This folding knife with a built-in flipper ensures fast one-handed access, and it has a reliable safe liner-lock to prevent unexpected closure.

Outdoors, Work, Camping, Hiking, Fishing, Hunting, Fishing. Multipurpose EDC Knife (everyday carry).

The new WUDN Adventurer Knife is the thoughtful gift idea for the adventuresome man or woman in your life.
Beautifully packaged in our Natural Bamboo case with hinged lid and magical magnetic closure. 

Specifications
Packaging: Natural Bamboo Gift Box, Micro-fiber Bag, Foam Support.
Weight: 6.3 oz, 179 g,
Packaged Weight: 6.7 oz, 190g
Blade Material: The Rock Well Hardness of the 3cr13 Stainless steel is 54 HRC
Handle Material: Olive Wood
Blade Length: 3.75", 95mm
Blade Width: 0.138", 30mm
Blade Thickness: 3.5"
Handle Length: 4", 125mm
Handle Thickness: 15mm
3cr13 Stainless-Steel
The Rock Well Hardness of 3cr13 Stainless steel is 54 HRC (May vary from 52-55)
13% of Chromium: It improves hardness and wear/corrosion resistance, too much will decrease strength.
0.35% of Carbon: For tensile strength and edge retention.
0.6% of Nickel: Improves toughness.
1% of Manganese: Increases hardness.
1% of Silicon: Increases strength like Manganese.
0.04% of Phosphorus: Increases strength.
0.03% of Sulfur: Increases machinability.
Corrosion Resistance: It has great corrosion resistance, which is excellent for humid places. If you're a diver, a 3cr13 knife steel would be a great choice at an affordable price.
Sharpness: One of the high quality of the 3cr13 is being extremely easy to sharpen, and we all know how great that is, especially if you're camping or on an outdoor experience, a quick knife sharpening using a rock sharpener is always better than a long one.
Toughness: the 3cr13 is a robust knife, we saw earlier in the chemical composition, the presence of the Nickel, Manganese and the Silicon, those materials enhance the toughness of steel, making the 3cr13 a very tough knife.
Customer Reviews
100
reviewers would recommend this product
Write a Review
Ask a Question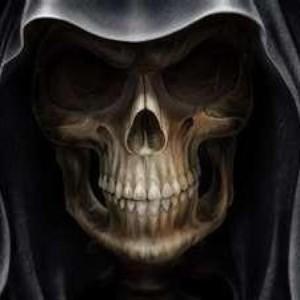 MD
08/07/2022
Mark D.
I recommend this product
Adventure pocket knife.
I was very pleased with the whole package. The knife is very well made and very sharp, and the olive wood handle is beautiful. The bamboo box it came in is a very nice touch. A very good price for all you get.
05/20/2022
Franklin T.

United States
I recommend this product
Fantastic Knife for the Money
I think I was the first to purchase this knife from WUDN. I had some questions, which were answered quickly. The knife shipped fast, and it's more beautiful than the pictures give it credit. The construction is solid, and comfortable to hold in your hand. The blad is heavy and sharp. Don't know yet how long the blade will hold up, but we will see. Overall, very satisfied.