Customizable Wine Bottle Stopper (Square)
customers are viewing this product

Custom Laser-engraved wine bottle stoppers made from stainless steel and real wood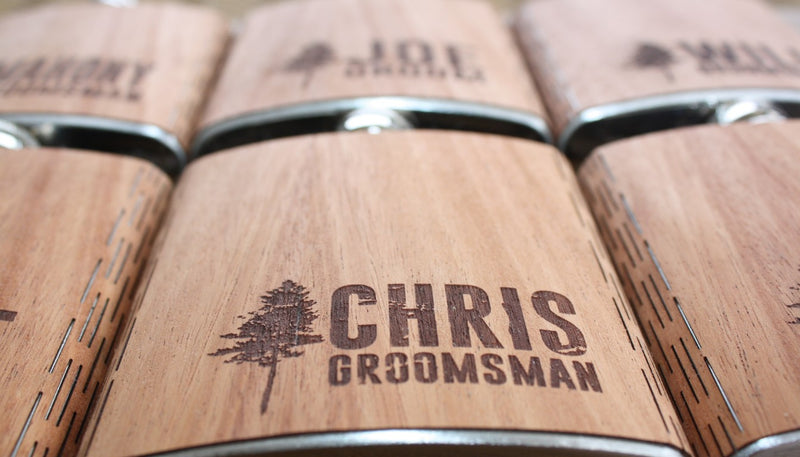 Customize Your Product
How to Personalize Your Custom WUDN product
- No waiting! You'll have access to the design editor right after purchasing.
- No need to download any software. Personalize this item right in your browser or your phone.
1. After purchasing, you will receive an email from Corjl with a link to access and edit your product.
2. Personalize your product with text and / or images, then save or approve the proofs.
3. Once you approve your designs, we will begin processing your order.
Heavier fonts tend to work better for laser engraving, and while black walnut is beautiful, it's also very dark and laser engravings can be difficult to see. The other wood options (Mahogany, Cherry, Bamboo, Cedar, Purple Heart or Maple) tend to display the engravings much more clearly.
Or, you can read our
ULTIMATE GUIDE TO LASER ENGRAVING YOUR CUSTOM PHONE CASE
We snap a quick potato-quality picture of everything coming off the custom production line. Take a look.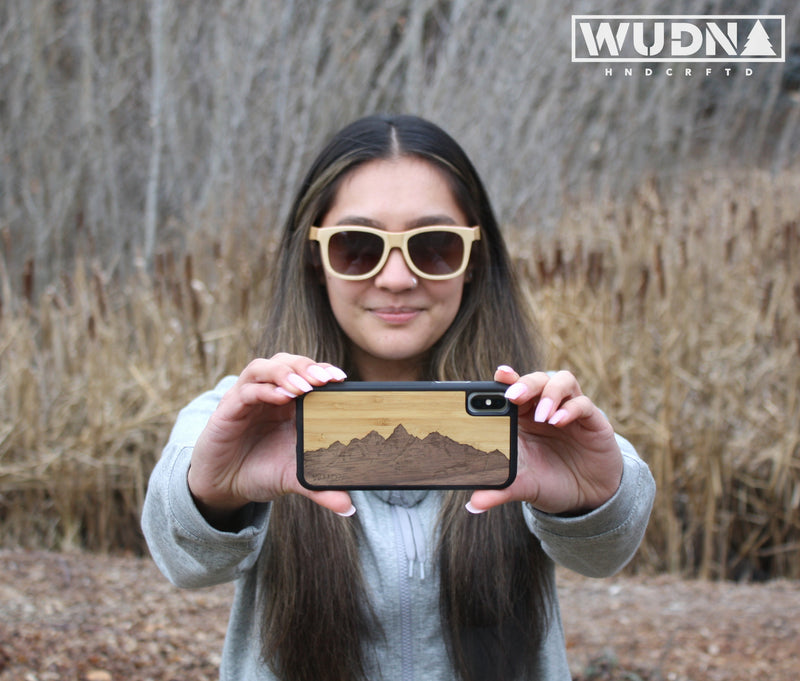 Natural Wood Finish
We apply one light layer of polyurethane to our wood products, before they are laser cut, engraved, cleaned and packaged for you. No additional chemicals or treatments are added. Your wood is left in (as close to) a natural state as possible. Unlike plastic or even glass, your wood product will get better looking with age. Every scratch, scuff and dent will add character and uniqueness. (If you came to WUDN looking for Piano Finish Lacquer, you're in the wrong place).
If you need to clean your wood product, just wipe down with a damp cloth. Something stickier? Use a mild soap (hand soap works well) or rubbing alcohol (spray it on the cloth first). If you want to accelerate the aging process, rub in some bees wax (my favorite) or Linseed, tung, refined hemp, soy, or walnut oil, all penetrate, harden and preserve wood.
More about: Cleaning & Caring for Your Wooden iPhone Case in the Age of COVID-19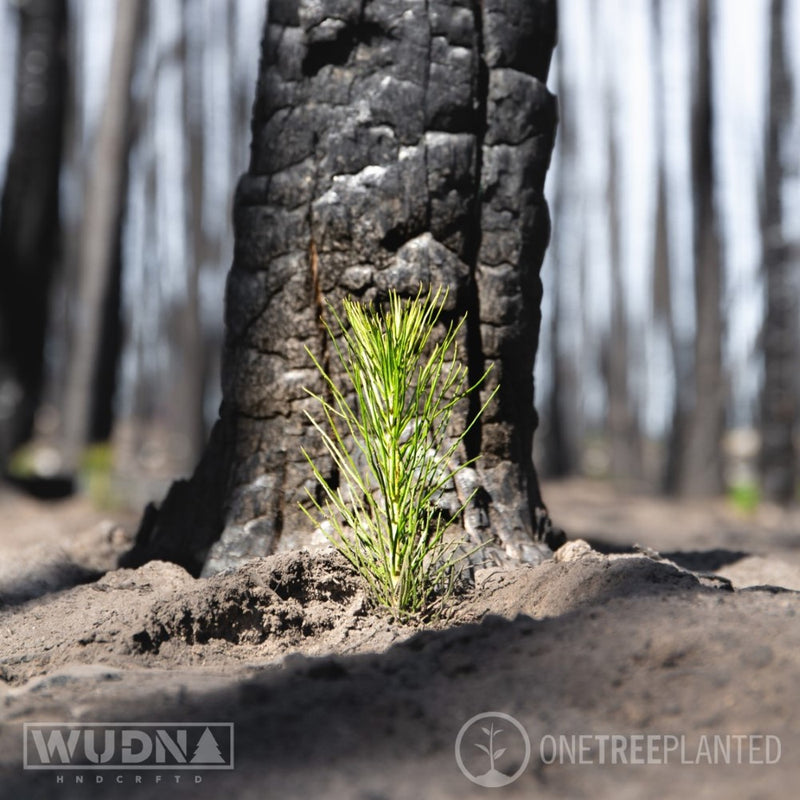 Why Do We Plant Trees
Trees clean our air, give us shade, and provide us with delicious food.. Every day, a 40 foot tree absorbs 50 gallons of dissolved nutrients from the soil, pumps this mixture to it's topmost leaves, converts it into 10 pounds of carbohydrates and releases about 60 cubic feet of pure oxygen into the air. One tree does this, every single day. For every tree that's sustainably harvested for our products we will plant a tree, 1 for 1. You can plant another tree for just $1. Choose from the
United States
,
Canada
,
Protect the Orca
or
Read Some Stories
.